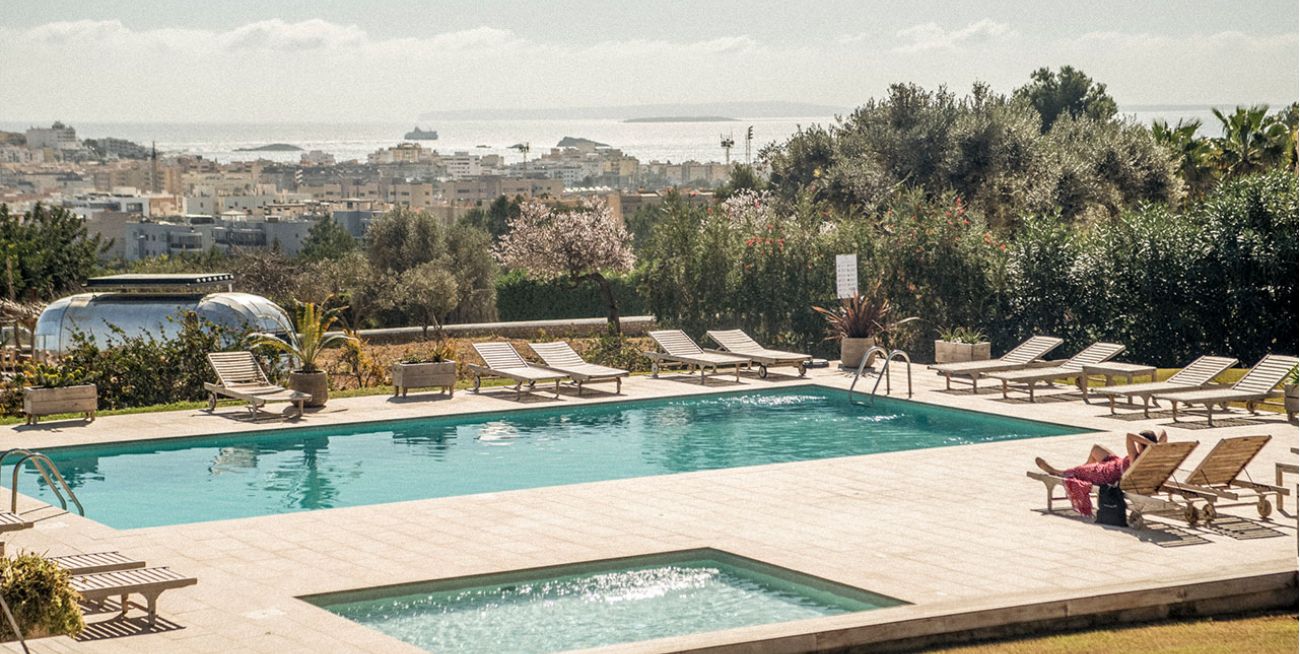 The 10 most instagrammable places in Ibiza
Ibiza is one of the jewels of the Balearic Islands. And, one of the most striking curiosities of the white island is that you can enjoy the island in two totally opposite ways. On one hand, if what you are looking for is partying, you can come to enjoy its endless sunsets, its music and an eternal summer on the Sunset Strip. However, there is the other side of Ibiza: the beaches and hidden coves, the calm and nature of the island, its crystal clear waters that will fit perfectly on your Instagram feed. In today's post we reveal what are those magical places that do exist in this beautiful island. Take your camera and let's go!
Cala D'Hort is located on the west coast of Ibiza, to the southwest in the municipality of Sant Josep de Sa Talaia and is one of the most beautiful, iconic and well known coves by our tourists. Cala D'Hort has free parking and three restaurants to stop along the way. At the end of the cove, there's also a beautiful jetty where you can see our next instagrammable place in Ibiza: Es Vedrá.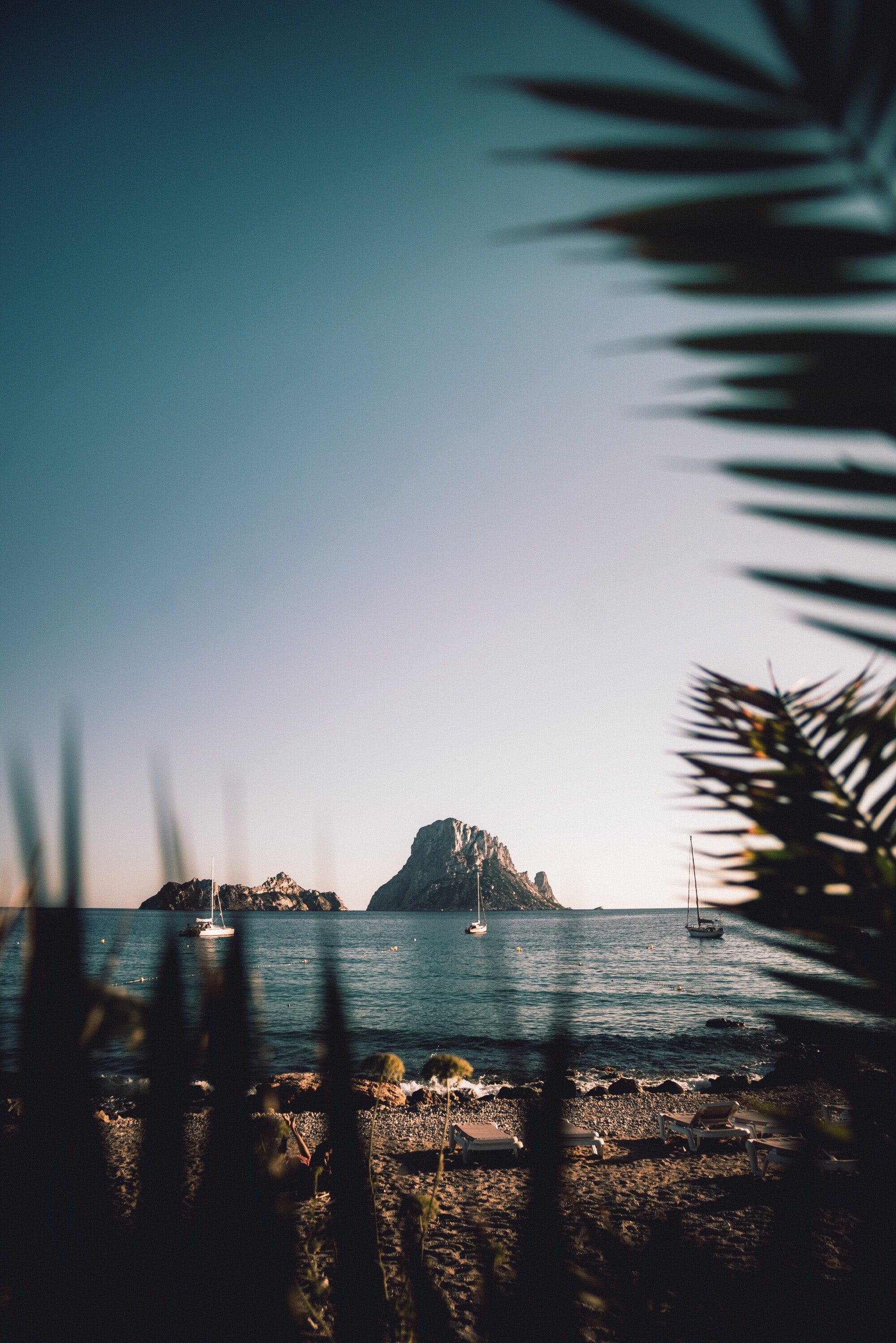 Photo by José Llamas
Early in the morning, at noon, in the afternoon or during sunset. It does not matter when you go to Es Vedrá, it is always radiant, regardless of the time of day. Es Vedrá is the most photogenic islet of Ibiza, in addition, it is considered one of the most mystical places on the island. It is protected as a nature reserve and according to legends, it is an islet with magical properties of energy accumulation.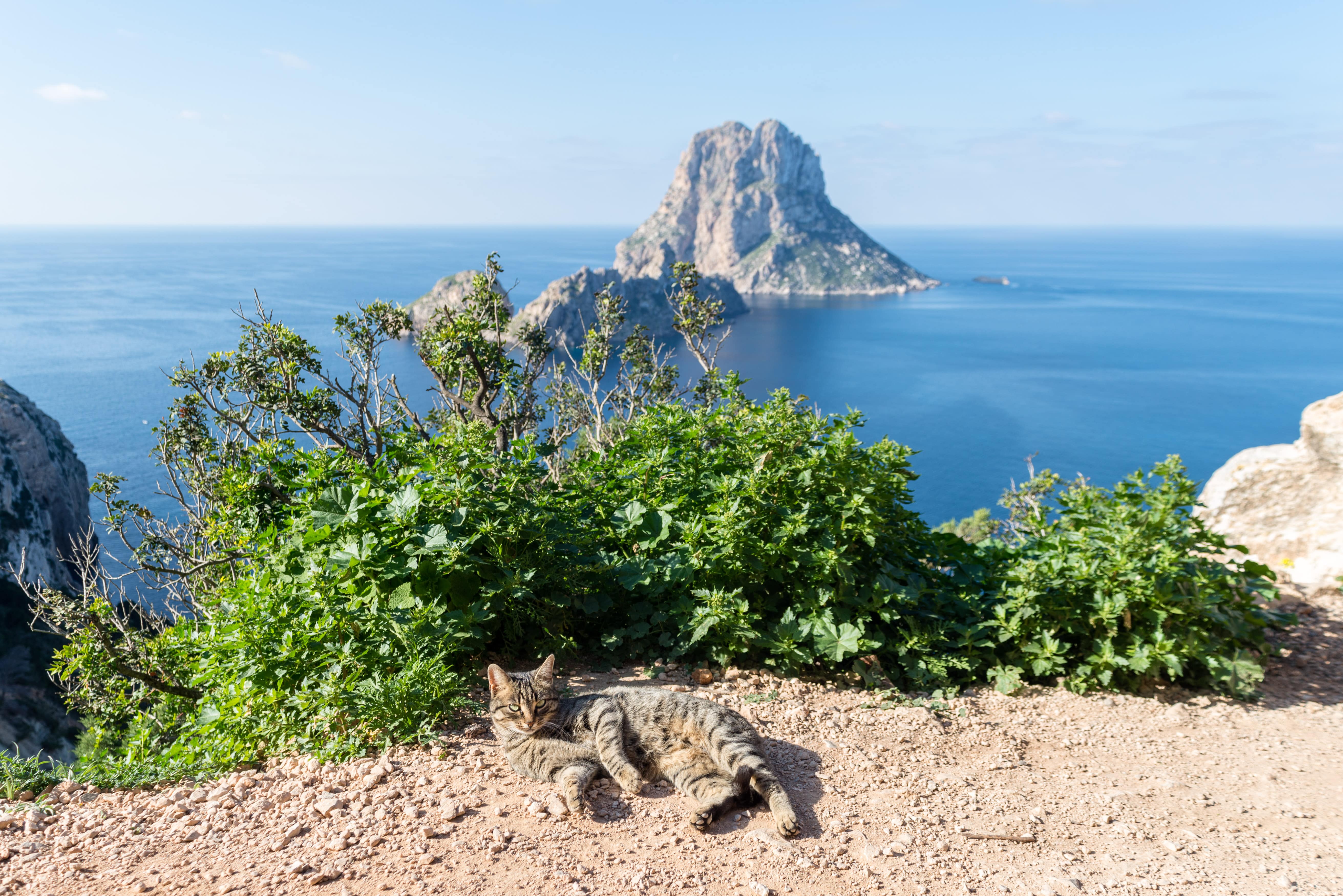 Located north of the island, there's a perfect place for photography lovers. In Cala Xarraca you will find transparent waters and a wonderful space for snorkeling. To get to the swing you will only need to walk 10 minutes, surround the beach house and a small cove where you can take authentic photographs that reflect a paradise.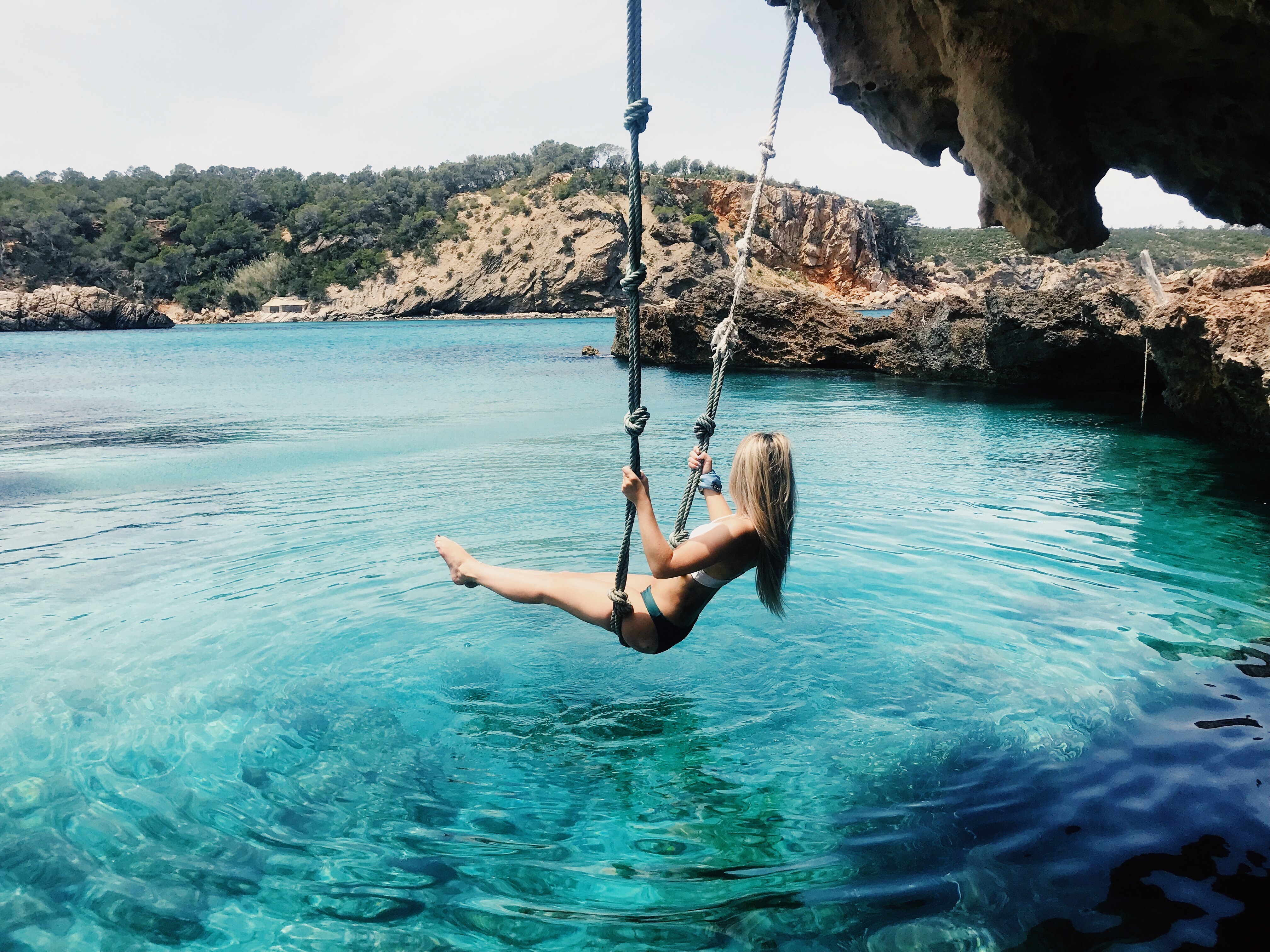 Photo by Josie Josie
Ibiza is one of the best known and cultural spaces that you will visit during your stay in Ibiza for sure. If you visit the Ibiza port and the old town which goes up to Dalt Vila, it's essential to walk through those narrow and magical backstreets with an unique Mediterranean charm.
Photo by Samuel C.
Located on the outskirts of San Antonio, Cap Negret. A mandatory visit if you travel to Ibiza, is undoubtedly to see a sunset at Hostal La Torre at any time of the year, since it is one of the few places that remain open throughout the year in Ibiza. In addition to a Mediterranean hotel with rural charm, it is a restaurant and one of the most emblematic places on the island, where you will fall in love at first sight. The perfect picture? When the sun goes down, it leaves a flash that reflects the sea and a bright light on the terrace.
Photo by Luanda Lopes
6. Las Mimosas Boutique Hotel & Spa
Located in the bay of San Antonio. A place where design reigns: white walls, Mediterranean life at every step you take. Las Mimosas opens from May to October and the hotel has a swimming pool surrounded by banana trees and tropical palm trees that will make your photography a true paradise. And, it is indeed!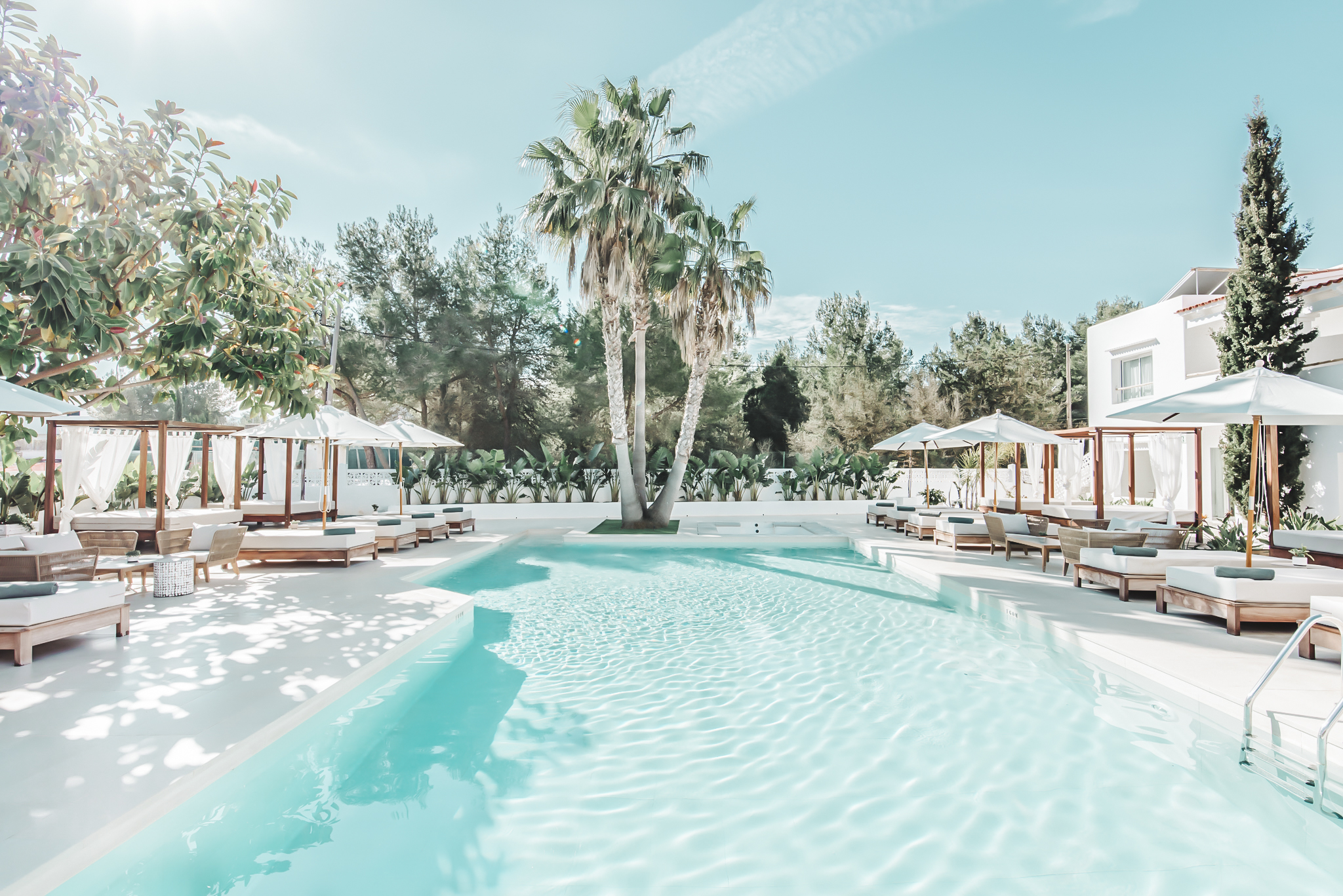 Photo by Ana Lui
Located on the countryside of Ibiza, in Can Palau hills. Nature, thesmellof lavender, a rustic and simple design are themainfeaturesofthis place whichtransmitspeace and tranquility. Casa Maca restaurant and hotel are open allyear. Fromitsreceptionareayouwillfindthebestviewsof Dalt Vila.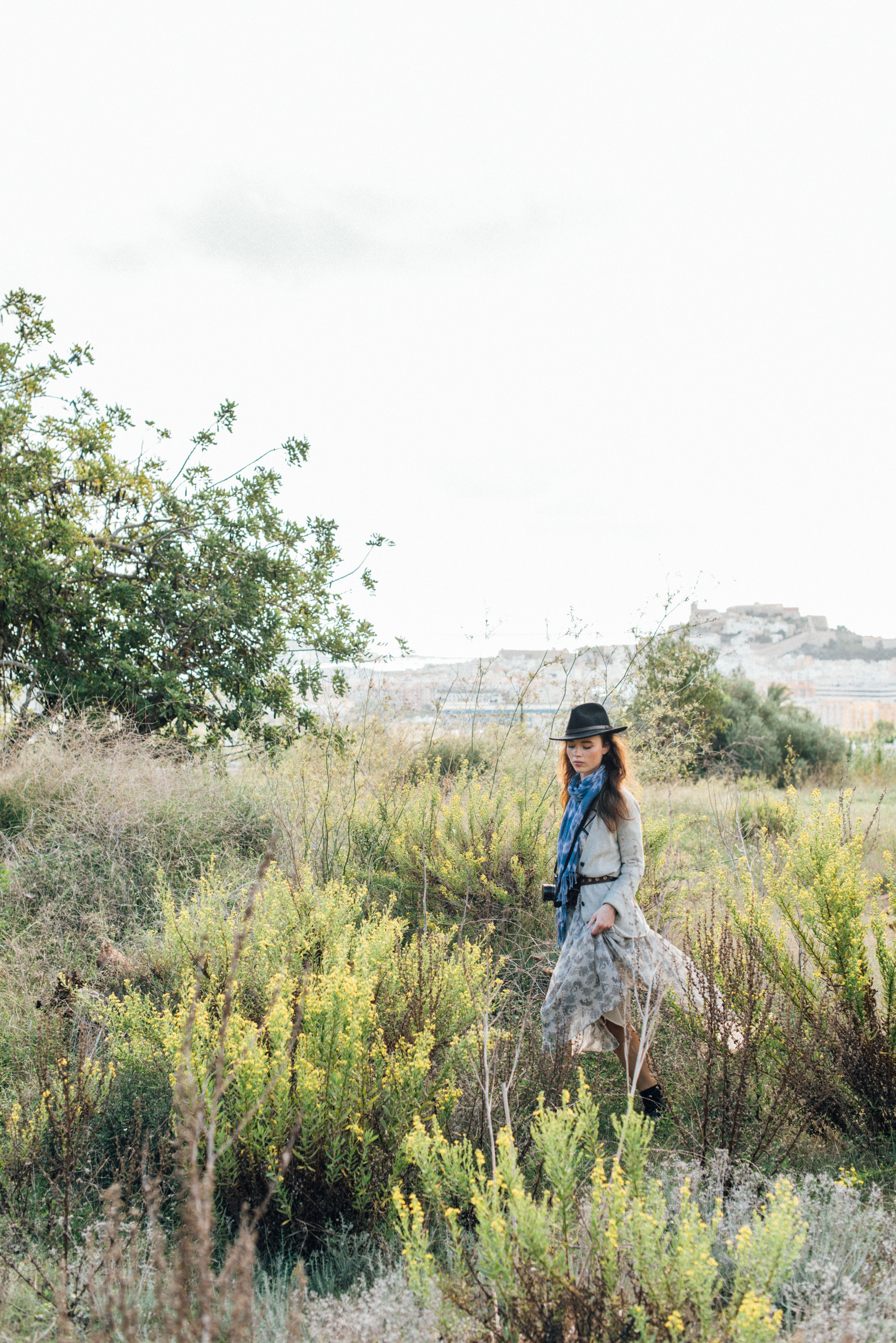 Photo by Ana Lui
8. Sunset Strip
Located in Ses Variades, San Antonio. If we were to think of summer, magical sunsets, friends and good vibes... We would undoubtedly be talking about the Sunset Strip in San Antonio. The legendary Café Mambo Ibiza is located there, as well as Savannah, Mint Lounge, Fresh or Café del Mar. Party, good atmosphere and pictures in the infinite horizon of an endless summer.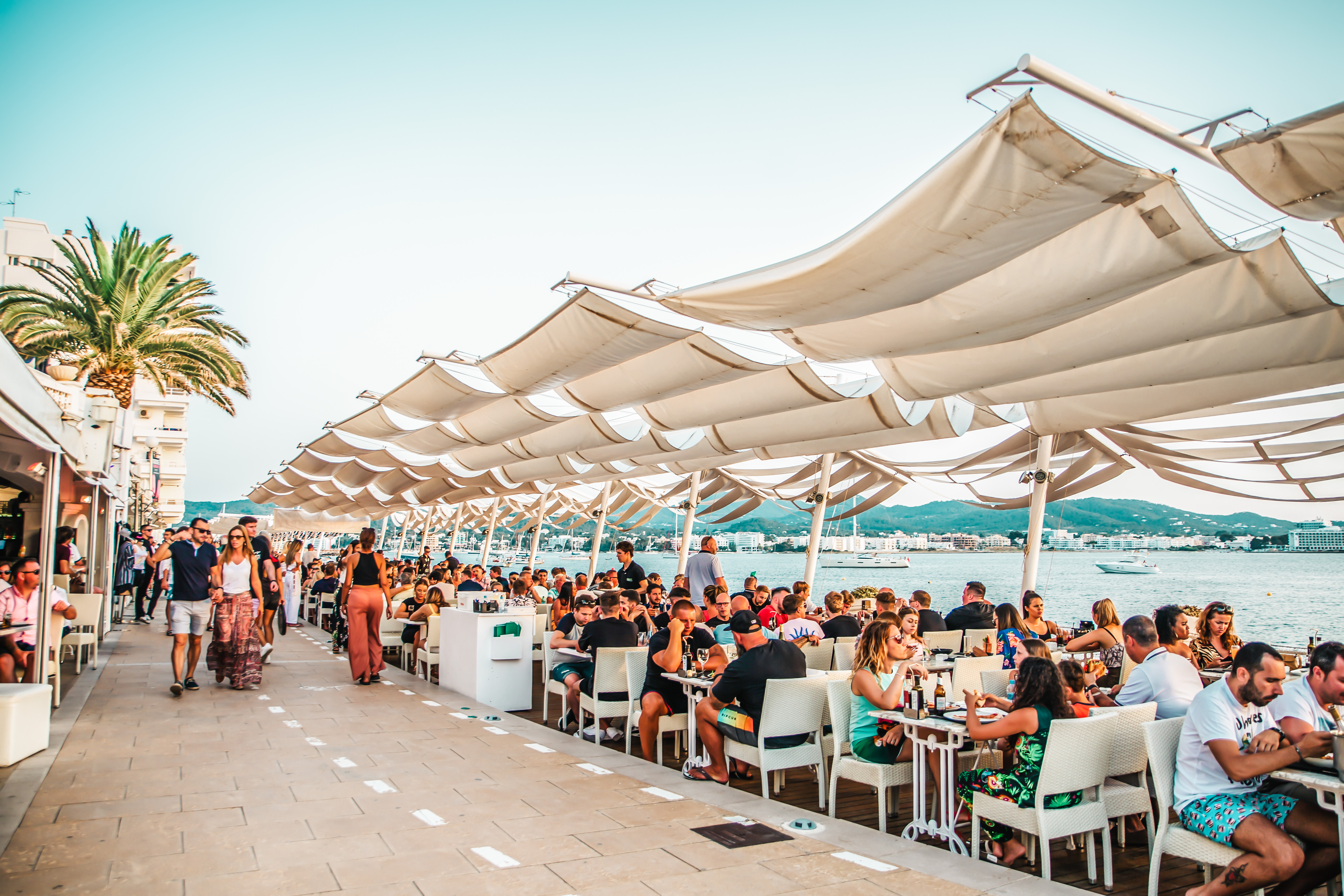 Only 1 km from San Antonio. The little sister of Cala Gració provides good vibes, relaxation, and not a single bad day in Cala Gracioneta. One of the most beautiful restaurants in San Antonio, with a rustic and picturesque charm that extends its size to a cove of only about 50 meters of white sand and turquoise waters.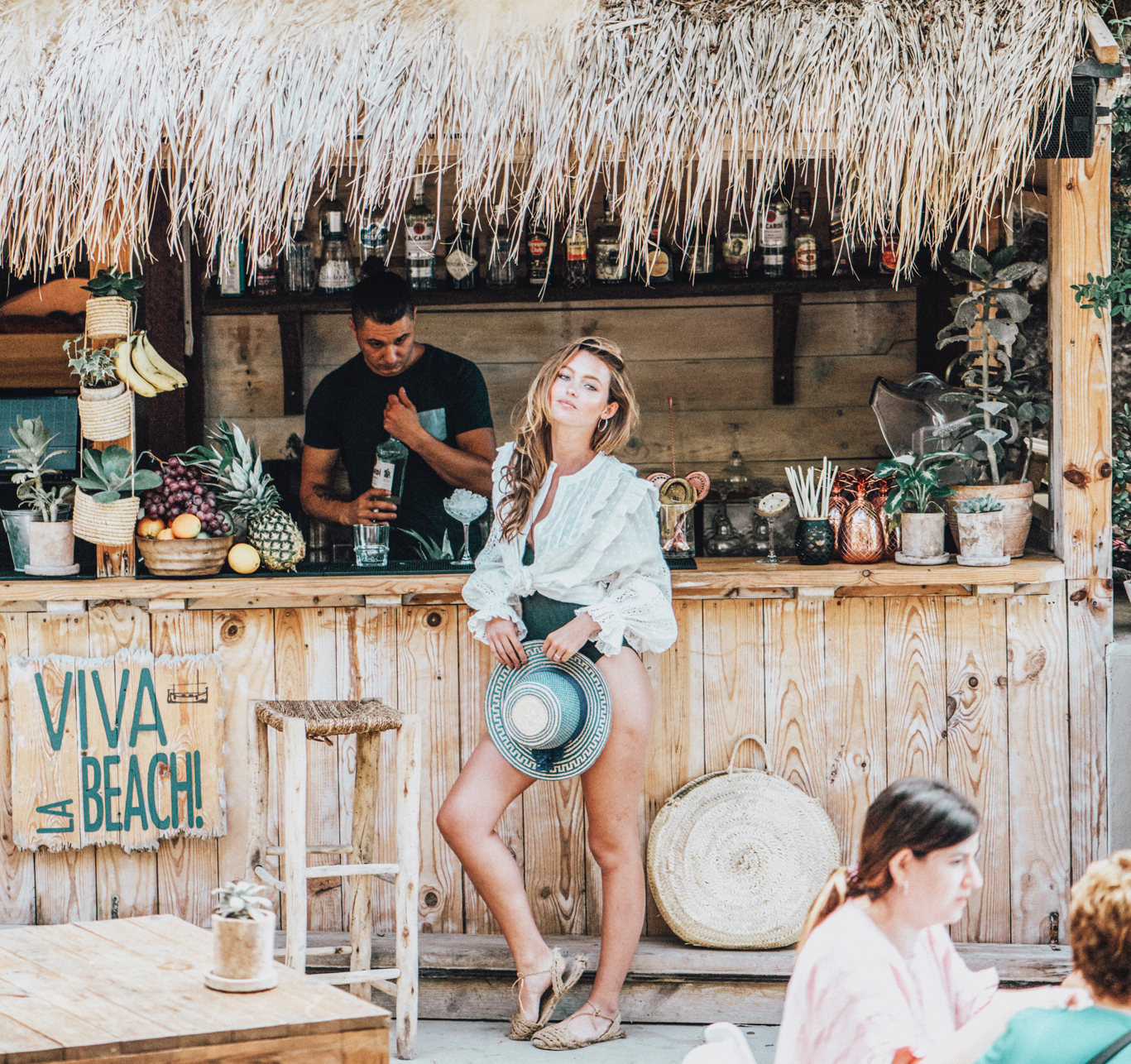 Photo by Ana Lui
Located 8 kilometres from Sant Josep de Sa Talaia, this small and inaccessible little beach has a large sculpture by the artist Andrew Rogers, called "Time and Space". The monument has 12 dolmens that surround a higher one. This piece of art represents the alignment of the planets around the sun. The perfect time to take a photograph is during sunset, whether it is summer or winter.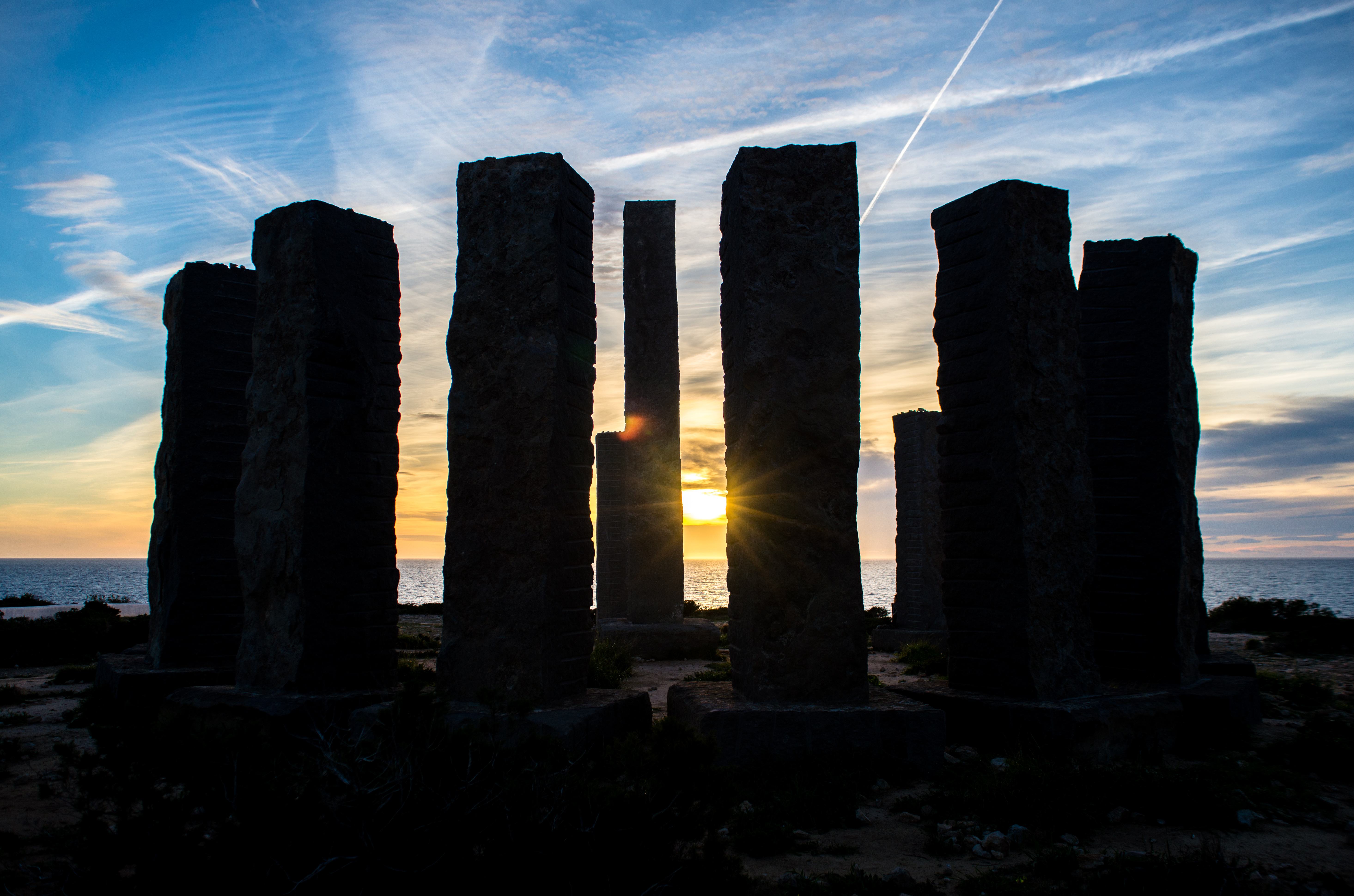 These are only 10 beautiful places for photography, but the island of Ibiza has so many places yet to be discovered... What other places are perfect for photography in Ibiza?