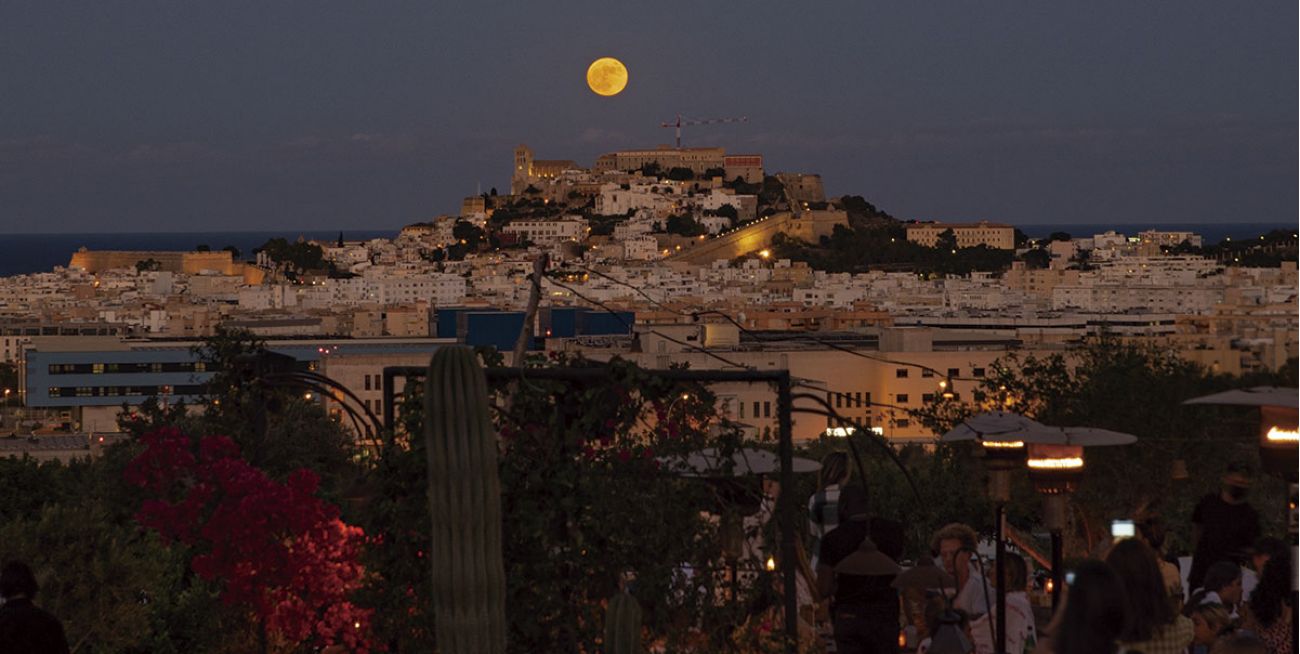 Ibiza's Rural Allure: Discover The Island's Quieter Side
Casa Maca is the best hotel for understated luxury with a natural twist
This is where to book to enjoy the Balearic island's countryside, as well as incredible views of Ibiza Old Town and the Mediterranean Sea.
Casa Maca offers a taste of rural Ibiza: the island's quieter, more wholesome side and the part that gives the famous White Isle its soul. This is where you'll experience hedonism as you've never known it before.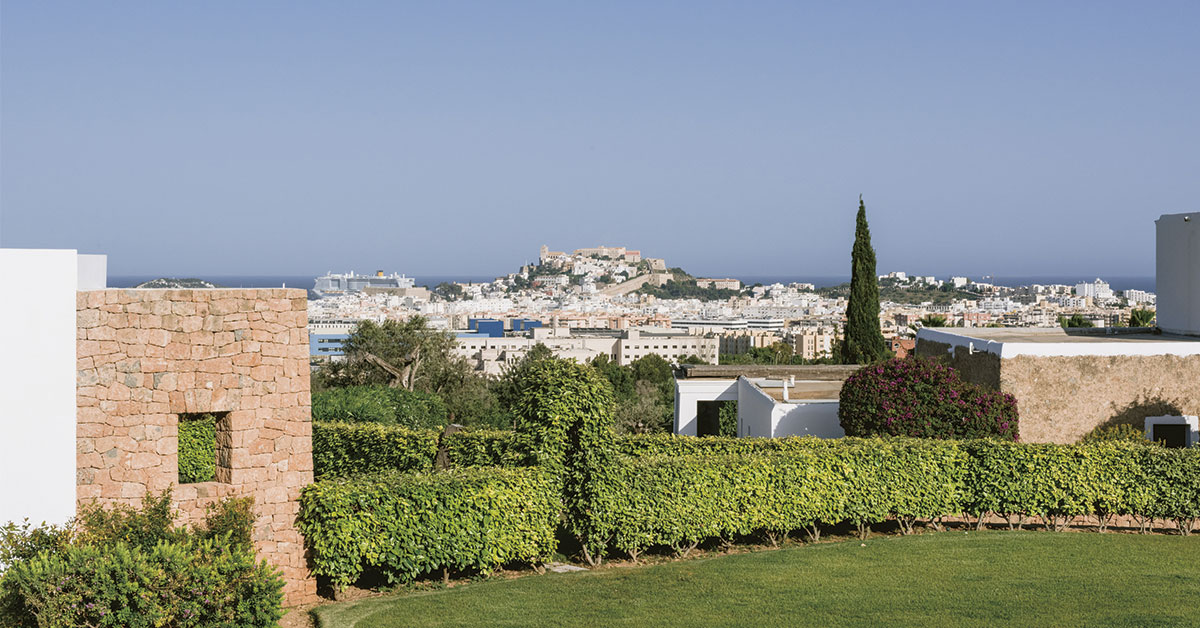 Ibiza's reputation is shifting. No longer purely known as the ultimate party destination, its relaxed alter-ego has become just as appealing to everyone, from returning 90s ravers to newcomers looking to escape the bustle of everyday life.
This is an island with depth, with soul, and it's home to some of the most beautiful, serotonin-inducing landscapes in the Mediterranean. From its thriving farm-to-fork offering to lush forestry and mountainous hiking terrain, a light has been shone on its multi-faceted qualities.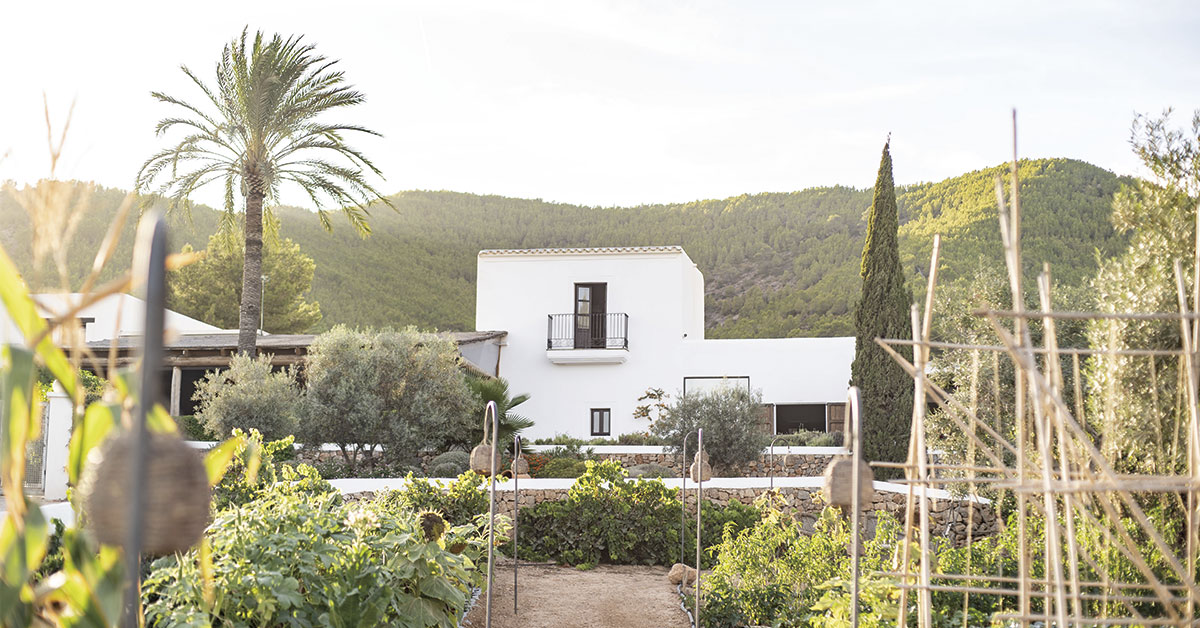 Casa Maca is among the pioneers championing this new-found attitude.
Nestled in the hills of Can Palau, far from the throng of tourist hotspots with views across Dalt Vila, the 300-year-old former farmhouse offers a sense of escapism while acknowledging exactly why its homeland shot to fame and popularity in the first place.
There are just ten rooms on site, each individually decorated to balance clean-lined minimalism, comfort and ease. The aesthetic is consistent, but dashes of individuality make each space unique. Non-negotiables include smooth stone walls, which come in a soft, natural greige hue and complement flowing linen curtains. Dark wood ceiling beams and carefully crafted furniture bring elements of the outside in while low-hanging pendants and bedside lamps create a sense of softness that enhances the comfort of each pillowy, larger-than-life mattress.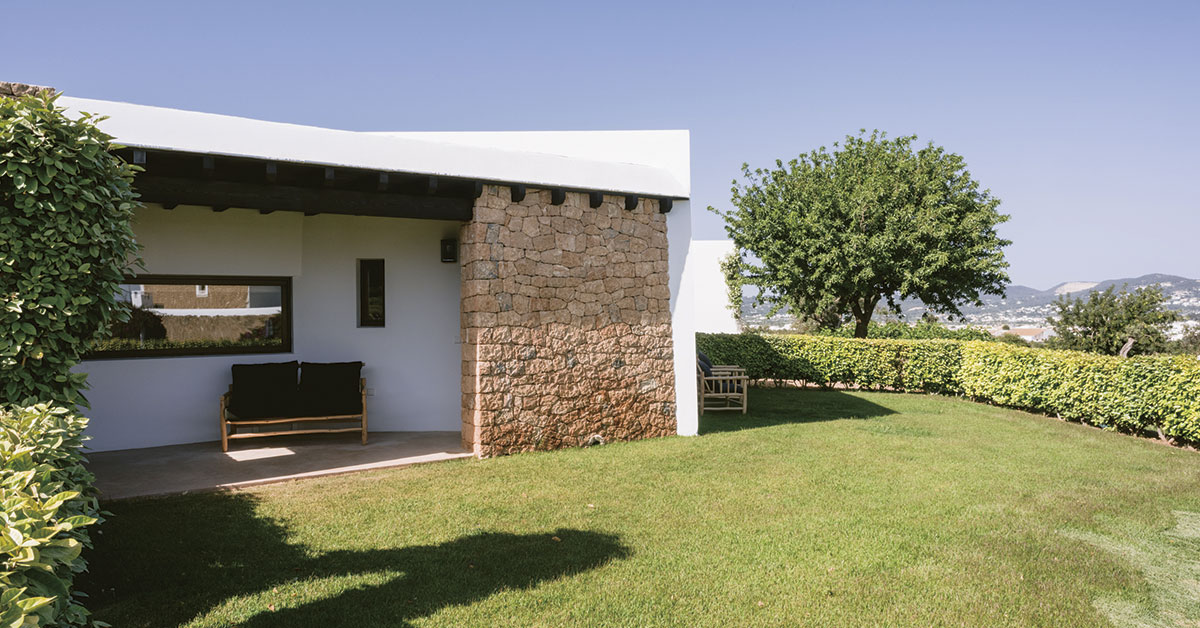 Touches of colour in the form of a coffee table book or locally sourced furnishings add dashes of vibrancy, reminding of the island's charismatic side and proving the ability to wind it into the most tranquil setting. Everything is considered - each design element is a reflection of Casa Maca's vast surroundings and a nod to its rustic history.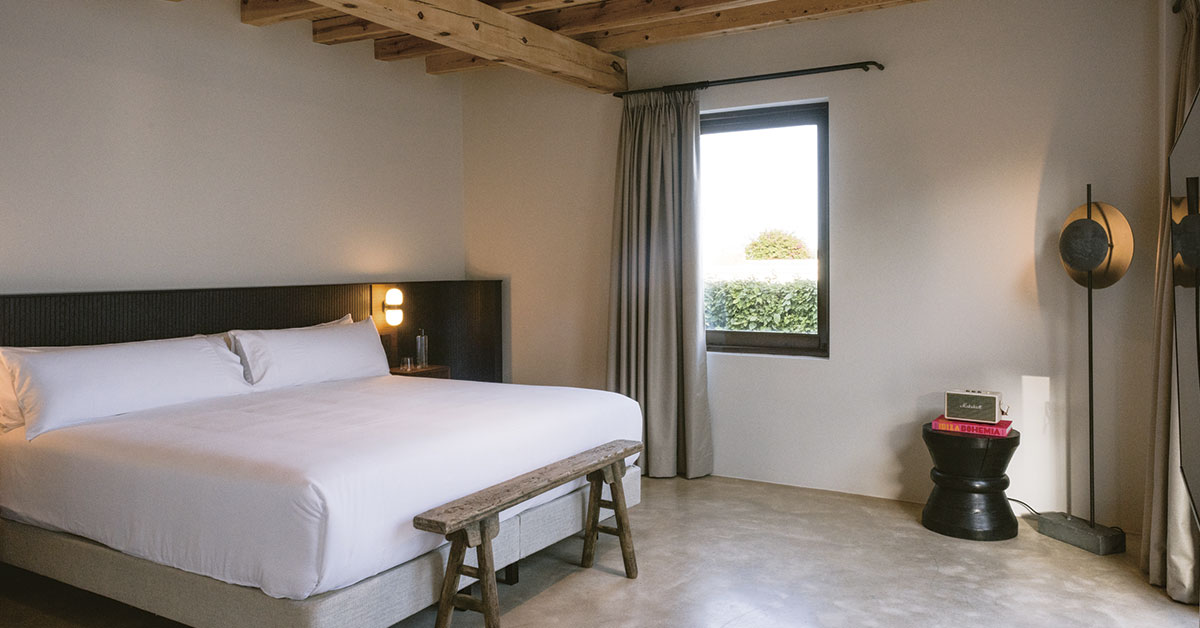 Outside, the air is filled with the scent of the lavender fields that surround each building, and the sound of crickets at night. Rolling hills appear endless, and those closest to the hotel are home to its kitchen gardens. Fig trees, homegrown vegetables, and fragrant herbs allow chefs - who cook outside in an impressive al fresco kitchen - to experiment with seasonal produce, ensuring elements of the island's earthy nature are captured within the Casa Maca dining experience, too.
The pool area - simple, uncluttered and tastefully designed - maximizes undisturbed views of Ibiza Old Town , and its picturesque coastline and it doubles as the perfect spot to watch the sunset on days that merge seamlessly into night. The beauty of this space is its privacy; with such a select number of rooms, there's no chance of fighting for a sunbed here.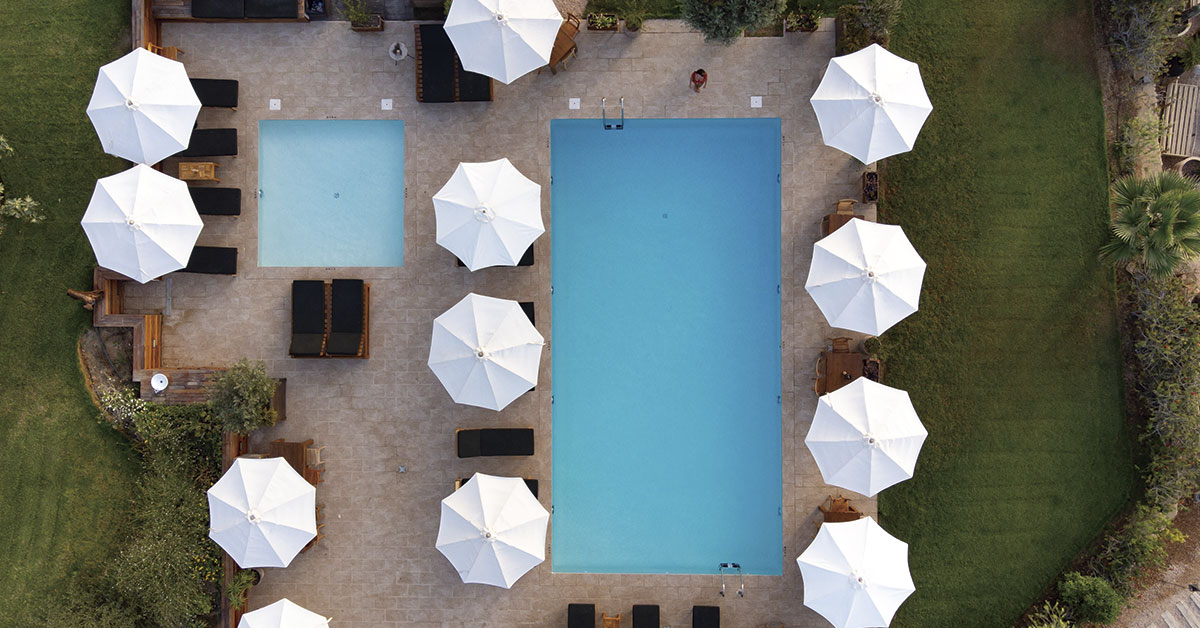 After dark, listen closely from each bedroom's private balcony to decipher the on-site restaurant and bar's rhythmic soundtrack - a confident celebration of music and dining that attracts as many local residents as it does holidaymakers .
This is a kind of hedonism that goes beyond a night spent dancing to beats spun by the world's best DJs.
Instead, it's one of purity and tranquillity; a kind of escapism that can make you feel immediately at ease. Discover the real Ibiza at Casa Maca.